Atesio turns state-of-the-art optimisation technology into industrial solutions for the telecommunications industry. They offer exceptional experience in modelling complex planning and configuration tasks combined with a profound knowledge of mathematics, computer science, and telecommunications. They provide sophisticated and powerful network GSM, GPRS, and UMTS optimisation components for AKOSIM's products and solutions.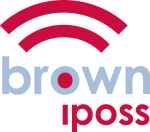 brown-iposs supports mobile phone and wireless broadband access operators mainly in Germany, Central and Eastern Europe with planning and operations services for radio networks based on GSM, UMTS, Tetra or WiMAX with a very experienced and committed team. RF planning software, scientific studies, measurement data processing, software evaluation and adaptation and trainings are completing brown-iposs' offer. Customers are so far e.g.T-Mobile, AIS, Optimi and Mobicrat.

k&k engineering provide both microwave link algorithm software components and consulting services.

  redhat Red Hat, the world's leading open source solutions provider, is headquartered in Raleigh, NC with over 50 satellite offices spanning the globe. CIOs have ranked Red Hat first for value in Enterprise Software for three consecutive years in the CIO Insight Magazine Vendor Value study. Red Hat provides high-quality, low-cost technology with its operating system platform, Red Hat Enterprise Linux, together with applications, management and Services Oriented Architecture (SOA) solutions, including the JBoss Enterprise Middleware Suite. Red Hat also offers support, training and consulting services to its customers worldwide.

 Genasys provides enterprise class GIS client-server solutions for desktop spatial analysis and publishing. All major geospatial data types including ESRI SHP, MapInfo, and Oracle Spatial can be accessed natively and used on-the-fly. The solutions offer both open architecture, and comprehensive interface capabilities for integration requirements and data warehousing. AKOSIM uses components of the Genasys-developed GIS-system Genamap/GenaWorld Server in the AKOSIM software framework and in FUN wireless network planning products.